Internet Of Things News Flash: 09-12-2019
The latest Internet of Things articles - algorithmically curated, ranked, and summarized just for you.
News Flash is a weekly publication that features the top news stories for a specific topic. The stories are algorithmically curated, evaluated for quality, and ranked so that you can stay on top of the most important developments. Additionally, the most important sentences for each story are extracted and displayed as highlights so you can get a sense of what each story is about. If you want more information for a particular story, just click on it to read the entire article.

You can see the other topics we have News Flashes available for here and sign up to receive any that you're interested in.
---
Highlights:
IoT devices may even be connected to a botnet and used to bring down bigger companies using the combined power of a multi-device DDoS attack.
One of the biggest problems with IoT devices is their potential to form a "shadow IoT" network underlying a company's main IT networks.
The physical security of IoT devices or groups of devices could be assigned to specific individuals or teams in your operational manual.
An effective way to avoid shadow IT and stay on top of threats from IoT devices is to set up an official naming convention for the devices.
Ideally, only devices which support encryption should be connected to your network and you may need to set up a VPN rather than connecting over the internet.
---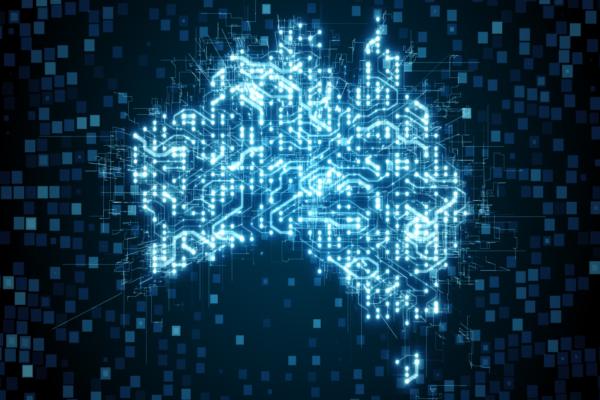 Highlights:
American LoRa-based network provider, Senet, has announced a technology partnership with SimplyCity, to expand network connectivity and Internet of Things (IoT) solutions in Australia.
End-to-end IoT solution provider and systems integrator, SimplyCity, provides smart city management solutions to Australian Councils for a variety of applications.
By partnering with Senet for network-as-a-service (NaaS), connectivity and device management services, SimplyCity said it is able to help clients transform legacy monitoring systems to modern IoT solutions.
A founding and contributing member of the LoRa Alliance, Senet is a provider in global Internet of Things (IoT) connectivity used to instrument the physical world and enable businesses to revolutionise their operations.
In addition, Senet said it offers a full suite network planning, deployment and management services to support on-demand network expansion based on the geographical and application-specific connectivity needs of its partners and customers.
---
Highlights:
In the last decades, the much-hyped vision of the home of tomorrow has been concretely directed from sole automation towards augmentation, connected domotics, and smart products and services.
Today (2019), as the Internet of Things continues to develop, our "smart" homes are already able to perform a multitude of impressive tasks for us.
The smart home solutions of today are expensive investments, often incompatible among each other (without even considering the installation barriers).
Scarily enough, the use of our extremely sensitive data is an integral component of most smart home solutions, both present and future.
After an initial period of data collection and quiet learning about the dwellers' habits, routines and preferences, the home system will be able to accurately detect and automatically interpret data patterns.
---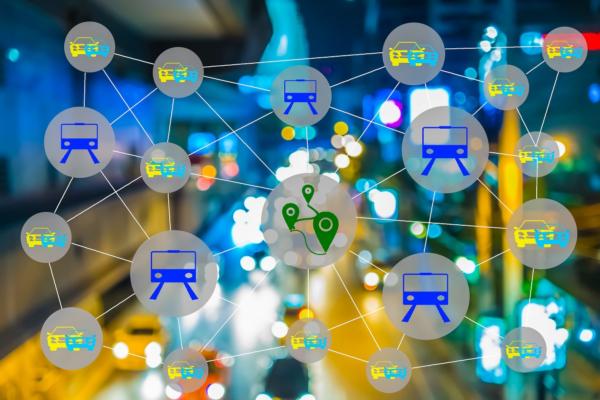 Highlights:
With the rise of cloud technology, artificial intelligence (AI) and the internet of things (IoT), commuters now rely more on connected devices to determine travel routes than they ever did on station staff or departure boards.
In turn, this is changing how commuters interact with public transport systems across the world – the growing wealth of data around transport has the potential to revolutionise its infrastructure.
And beyond this, connected devices have changed the very concept of mobility – the likes of ride-sharing and e-hailing services like Uber and MyTaxi to transport guides such as CityMapper have given rise to Mobility-as-a-Service (MaaS).
MaaS has been complemented by the development of smart cities, which has seen large changes to the traditional cityscape – including the networks required for 5G adoption.
Transport operators, from governments and city authorities to technology companies, should take a leaf out of Google's book to develop an understanding of how people travel from one place to another.
---
Highlights:
As all things that come with big promises, smart cities also elicit a wide spectrum of reactions among commentators of new technological and social trends, spanning from the most enthusiastic praises to the most sceptical criticisms.
Ironically, one of the strongest criticisms focuses on the potential vulnerability of the very same smart technology solutions that are expected to make cities more resilient and robust towards social, economic and environmental stresses.
On the one hand, this network of interconnected devices and digital assets is considered the main enabler of a more resilient, responsive and efficient city, providing the digital and physical infrastructure necessary for a better governance, a better provision of services and a better urban experience altogether.
A strong concern about privacy also adds to the uneasiness that many feel in regard to the commonly envisioned digital infrastructure of smart cities.
Although this is not necessarily a concern (like security and privacy) for smart city detractors, it is surely a massive bottleneck in the IoT space, hindering innovation in the sector and fragmenting the cities' digital landscape into monolithic silos.
---
Highlights:
With today's cities consuming 78% of the world's energy, city governments' data-driven environments, connected devices like parking meters, kiosks, energy-saving street light sensors and traffic signals can increase efficiencies and deliver serious cost savings.
Many municipalities have already invested in smart city technology, while others are investigating smarter solutions, pushing the expected global market for smart cities to expand 18.9% from 2019 to 2025.
With much of the conversation about smart city IoT focusing on analysis, application and security of data, the gathering of the data seems to be an afterthought.
Additionally, if the data that is being pulled sensitive and requires higher security, then the IoT devices may need to be hardwired as opposed to wirelessly connected.
IoT has the potential to make cities more functional and manageable, as long as steps are taken in the beginning of the process to ensure that the proper hardware is chosen to compliment the larger program.
---
Highlights:
The Internet of Things is expected to transform not only the way buildings function but also how the tenants within those buildings operate and communicate.
This sea change will require robust in-building infrastructure, both wireless and fiber, to support the millions of sensors and devices sending and receiving data every second of the day.
But for the millions of commercial buildings where carriers are not deploying in-building infrastructure, building owners, enterprises and third-party providers are increasingly filling in the gaps.
The company said while current network topologies — such as distributed antenna systems, distributed radio access networks, Wi-Fi and fiber-optic systems — address today's in-building wireless needs, the expected explosion of IoT devices and the millions of connections needed for smart building applications will require new technologies to supplement today's solutions.
When we get into 5G and the Internet of Things, we've got to connect thousands if not tens of thousands if not hundreds of thousands of devices to this network which we don't do today.
---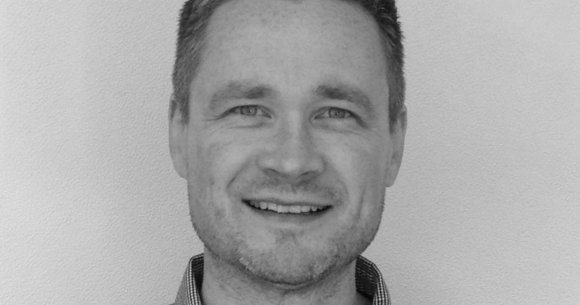 Highlights:
The burgeoning field of Internet of Things (IoT) and Industrial Internet of Things (IIoT) devices is another area in which the Edge is starting to take off.
In these instances, data collected from IoT devices and sensors can be processed at the edge to provide for predictive maintenance, demand forecasting, usage tracking and more.
In the near future, we'll start to see Edge computing used in the development of smart cities, to reduce traffic congestion, provide improved public services and optimize energy use.
As the IoT continues to grow, more and more everyday devices from TVs to fridges and industrial plant will gain some degree of computing capability.
In many ways, this is an evolution of the existing cloud, but leverages the power of many smaller devices rather than relying upon large data centers.
---
Highlights:
What if design sprints could bring together enterprises, startups, venture capitalists, government institutions, and members of academia to change the communities in which we live?
That's what we set out to learn as we joined the Chicago Connectory: an Internet of Things (IoT) ecosystem that accelerates the adoption of a connected future.
But what makes the Connectory a true innovation ecosystem is the participation of venture capitalists and members of academia, such as Chicago-area universities the University of Chicago, DePaul, Loyola, and Northwestern.
The Connectory gives venture capitalists one place to find potential IoT firms to invest in, and the Connectory gives academics a living resource for learning and advancing the state of the art.
Rather than attempt to cram the entire design sprint process into a single 90-minute session, we are conducting a series of workshops that break the design sprint into bite-sized modules.
---
Produced and Sponsored by:
---

Provide Feedback | Unsubscribe