Internet Of Things News Flash: 08-15-2019
The latest internet of things articles - algorithmically curated, ranked, and summarized just for you.
News Flash is a weekly publication that features the top news stories for a specific topic. The stories are algorithmically curated, evaluated for quality, and ranked so that you can stay on top of the most important developments. Additionally, the most important sentences for each story are extracted and displayed as highlights so you can get a sense of what each story is about. If you want more information for a particular story, just click on it to read the entire article.
You can see the other topics we have News Flashes available for
here
and sign up to receive any that you're interested in.
---
Highlights:
As all things that come with big promises, smart cities also elicit a wide spectrum of reactions among commentators of new technological and social trends, spanning from the most enthusiastic praises to the most sceptical criticisms.
One of the strongest criticisms focuses on the potential vulnerability of the very same smart technology solutions that are expected to make cities more resilient and robust towards social, economic and environmental stresses.
On the one hand, this network of interconnected devices and digital assets is considered the main enabler of a more resilient, responsive and efficient city, providing the digital and physical infrastructure necessary for a better governance, a better provision of services and a better urban experience altogether.
A strong concern about privacy also adds to the uneasiness that many feel in regard to the commonly envisioned digital infrastructure of smart cities.
Although this is not necessarily a concern (like security and privacy) for smart city detractors, it is surely a massive bottleneck in the IoT space, hindering innovation in the sector and fragmenting the cities digital landscape into monolithic silos.
---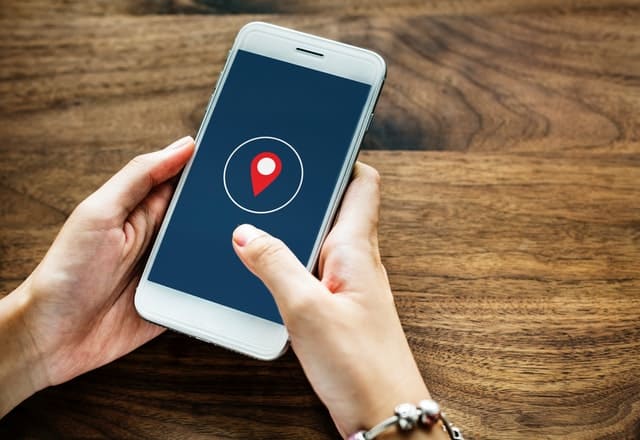 Highlights:
As billions of smart devices go online over the next several years, 5G networks will become instrumental in transmitting massive amounts of new data.
In either case, the key to success for IoT solution providers is to remove the challenges associated with different connectivity technologies and network options in order to provide a common overlay platform to manage IoT connected devices.
With connected sensors increasingly finding applicability across industries, especially manufacturing in the automotive industry and consumer and industrial appliances, the Asia Pacific region is scaling up its IoT adoption to fortify its strength in this space.
Over and above the private players, Asia-Pacific governments are also extending support to promote the adoption of IoT across major use case areas such as smart manufacturing, smart cities, transportation, and retail, amongst others.
Beyond purely sensors and devices, what major areas of innovation can we expect in 2019 that will accelerate or impact the direction of IoT adoption in Asia?.
---
Highlights:
While a truly smart city is designed from the ground up, many cities are now integrating technologies that operate over the Internet of Things (IoT) to improve public services.
To ensure cities better accommodate growing populations means connecting smart infrastructure in existing infrastructures place, or otherwise designing anew from the ground up.
While existing connected devices are helping, the issue is true smart cities have to be designed from the ground up rather than overlaid onto cities that have buildings and infrastructure from decades, or even centuries, ago.
There is still too much legacy infrastructure, too many providers such as established telecommunications, energy, transport companies holding back the true emergence of smart cities.
While pilots in many aspects of smart cities are being rolled out around the world, none can claim to be smart but pockets of many cities infrastructure are becoming smart.
---
Highlights:
Anyone can purchase a $495 Hotspot and earn cryptocurrency by providing wireless coverage for low power, Internet of Things (IoT) devices.
The article talks about how other companies are running into problems trying to deploy similar IoT connectivity networks, one of which - Sigfox - we covered in our article on 11 Smart City Solutions Creating Smarter Cities.
Other companies trying to solve the IoT connectivity problem include Finnish startup Wirepas and T-Mobile launched their Narrowband Internet of Things (NB-IoT) service nationwide just last month with rate plans just one tenth the cost of Verizons Cat-M.
Another IoT connectivity solution that Helium gets compared to is The Things Network which is arguably one of the biggest success stories in the LoRaWAN ecosystem, with 8,304 gateways live across hundreds of cities globally as seen below.
Helium sold out of their devices for their coming launch in Austin and the Helium Network U.S. nationwide roll out is scheduled to happen Q4 2019.
---
Highlights:
According to Nokia, one of the expected outcomes of wider 5G adoption is the promise of new business models and new ways to deliver service to wireless customers for all of their IoT devices business locations included.
Nokia predicts network slicing could improve operating margins for service providers by 5 percent, and as many as 15 percent of current internet subscribers would be interested in premium services.
The implementation of 5G will facilitate even smoother and more capable networks in cities and will help bring technologies like autonomous vehicles into wider usage.
IoT is the mechanism acting as the eyes and ears while funneling huge quantities of useful data to environmental sensors and connected farming equipment.
Having reliable, high-speed wireless internet more widely available will improve the quality of other telemedicine services too, including patient-nurse and patient-doctor video conferences.
---
Highlights:
They've also helped the general public become familiar with the Internet of Things (IoT), which is the use of machines with digital sensors to gather data and an internet connection to share and analyze it for the purpose of identifying patterns and improving the performance of larger systems.
The public square also stands to benefit from this trend, as evidenced by the growing popularity of the Smart City concept, which calls for using IoT and analytics systems to collect and act upon information relevant to the experience of urban living.
The Smart City concept arose at a time when memories of 9/11, the largest terrorist attack ever to occur within the US, were still relatively fresh.
In Spain, Barcelona's CityOS program helps commuters spend less time waiting by using information from IoT sensors to optimize bus routes.
Because of these programs, Singapore and Dubai are both well down the road towards realizing the potential of the Smart City concept.
---
Highlights:
It's no secret that sensors and the amount of data they produce through the Internet of Things (IoT) are making buildings smarter and businesses more effective.
Smart cities are steadily becoming a reality thanks to the engineers who are future-proofing buildings by integrating open, interoperable IoT platforms that can be enhanced, grown, and leveraged for years to come.
That's why its critical for engineering professionals to design long-term future-proof systems when upgrading buildings, and one of the most important elements to consider is an open platform for smart building IoT deployments.
This is particularly important when building smart cities, as more sensors are being deployed and will likely be connected to other infrastructure, like transportation systems, utilities, and even commercial consumer interaction platforms.
IoT sensors are deployed in buildings to collect data on energy usage patterns, indoor environmental conditions, and trends, and for wayfinding and tracking movement throughout the building, to name a few use cases.
---
Produced and Sponsored by:
Innovative Data Science & Advanced Analytics Solutions
---

Provide Feedback | Unsubscribe