Internet Of Things News Flash: 08-01-2019
The latest internet of things articles - algorithmically curated, ranked, and summarized just for you.
News Flash is a weekly publication that features the top news stories for a specific topic. The stories are algorithmically curated, evaluated for quality, and ranked so that you can stay on top of the most important developments. Additionally, the most important sentences for each story are extracted and displayed as highlights so you can get a sense of what each story is about. If you want more information for a particular story, just click the heading or image to read the entire article.
You can see the other topics we have News Flashes available for
here
and sign up to receive any that you're interested in.
---
Highlights:
Smart cities exemplify a mind-boggling number of various spaces and application zones improved with mechanical progressions and their compelling use in giving administrations to individuals.
Be it a noteworthy the travel industry center or a little network endeavoring to wind up economical, smart city arrangements have discovered their way in various regions of urban living.
A smart city is a coherent system that combines a number of diverse technologies such as smart grid, smart home, smart building, smart healthcare, smart transportation, and smart education.
Backed by strong growth potential in the U.S., the North America smart cities market is expected to exhibit a promising CAGR over the reports forecast period.
Some of the leading companies operating in this sector are Schneider Electric, Huawei, Siemens AG, Cisco Systems, IBM Corporation, Oracle Corporation, Hitachi Ltd., and Toshiba Corporation.
---
Highlights:
The data gathered by the wearable device is stored in the cloud so that the doctors can, later on, check the data and handle the patients accordingly.
With IoT devices, nurses and doctors can be easily tracked and communicated whether they are in the hospital or out of it.
The matter of IoT and Smart Homes is a vast concept, but we will try to make it compact for you.
With the usage of smartphones application, you can manage all the home devices that are connected to the internet.
In the smart homes and application of IoT, only the thing we can say is that it is a life-changing application of technology.
---
Highlights:
The idea to control every equipment from your smartphone is just a part of an emerging concept called Internet of Things, or simply IoT.
To put in simple words, Internet of Things is a blanket term for all the household gadgets and appliances that are connected to each other, especially using the internet.
Presently, a lot of manufacturers are embedding technology (sensors) with home equipment that can receive automated operational commands (signals) from a connected device, such as a controller hub, and your phone.
You would be surprised to know that there could be thousands of IoT sensors present in smart appliances or installed throughout the house according to customized requirements.
Nevertheless, I wont have to rush back home to fix things up after all, if a smart system can take care of that itself.
---
Highlights:
However, the amusing thing (in a pleasant manner of course) is that we have a billion Windows users, roughly 2 billion smartphones but reputable sources state that there would be 50 billion connected devices by 2030.
You shift these computing workflows to local devices such as the smartphones of a user (some people are also calling it federated learning) or an IoT device or an edge-server.
If each of the independent nodes were able to perform on their own premises and send the data to the cloud server as and when needed, it would result in a significant reduction in the bandwidth used.
With the introduction of more smart devices into the mix, such as edge servers and IoT devices which have robust built-in computers, there are new opportunities for malicious actors to compromise these devices and since most of the data collected by these would be streaming in nature, data security becomes absolutely paramount.
For example, while an IoT camera needs a built-in computer to send its raw video data to a web server, it would require a much more sophisticated computer with more processing power in order for it to run its own motion-detection algorithms.
---
Highlights:
To manage that many people, cities are going to have to become "smarter," and for that to happen, Internet of Things (IoT) devices are going to have to collect data, which can then be used to manage assets and resources efficiently.
Companies such as Intel, Cisco Systems, IBM, Verizon, Silver Spring Networks, Build.io, GE Lighting, Ericsson, and Siemens are all promoting "smart" technology.
In 2015, the Obama administration announced a grant of $160 million for the creation of software and IoT applications that will help local communities improve their city services.
Smart city technologies have been implemented in cities such as Singapore, Dubai, Amsterdam, Barcelona, Madrid, Stockholm, Copenhagen, several cities in China, New York, and the English cities of Milton Keynes, and Southampton.
Its use of smart traffic lights maximizes the number of green lights on bus routes, and in emergencies, the route of an emergency vehicle can be entered into the traffic light system, and all the traffic lights can be set to green.
---
Highlights:
The growth of smart cities on a global basis is expected to rise significantly as various government organizations in different countries are taking several steps to develop smart cities.
With the development of smart cities, new construction will take place that can lead to the growth of the smart home solution market at a global level.
An increase in government spending on smart cities, and the emergence of the smart cities concept, together, led to a surge in the demand for the construction of smart buildings.
This increase in the number of smart buildings is expected to increase the demand for energy saving infrastructure, such as smart home solutions, thus contributing to the growth of the smart home solution market at a global level.
Understanding various scenarios of the global smart home solution market, Persistence Market Research has underlined various facets of the global market in its recent research report.
---
Highlights:
This is raising concerns about the potential detrimental effects of AI on the job market (WEF), or even about the dangers of an AI singularity, where sentient robots take over the world and destroy humans.
Now its one of several acronyms denoting innovation including VR, AR, ML that are tossed around by marketing organizations and tech startups.
The explosion of Big Data, through the constant innovation of technologies like cloud computing and the Internet of Things, is providing massive data sets for new machine learning techniques like neural networks to digest.
Bill Gates insisted that the mindsets of the government and people have not adjusted to view the future, even though (the) technology is exploding this decade into a world of the Internet of Things and the propulsion into artificial intelligence.
In a world plagued by financial, economic and global warming uncertainty, the impact of AI upon our systems, the global economy, and people is poorly understood.
---
Highlights:
This Internet-based connectedness of daily-life objects is the reality of modern tech design and the premise of building a smart home or city that integrates physical, digital and human systems.
This article explores how IoT can leverage the smartness of your home or city and considers the delicate repercussions this development has on our lives as users and citizens.
Though it may feel as if IoT populates the streets of its own momentum, more often than not, smart cities are a result of a joint effort between the public and private sector.
Older cities going smart include carbon-neutral Malmo in Sweden, Amsterdam with its plastic-free canals or Oslo relying on apps for its waste retrieval and recycling.
The IoT solutions for smart cities fall under many categories, including the health of buildings, environmental monitoring, waste management, smart parking, smart health, urban bus navigation, smart grids and autonomous driving.
---
Highlights:
The Army Research Laboratory is studying how smart cities connected infrastructure could boost the militarys capabilities in dense urban environments.
ARL researchers were interested in exploring how the emerging internet of battlefield things (IoBT) environment can best use sensors and other equipment, so they tested the capabilities of a commercial networking protocol, the long-range wide-area network (LoRaWAN).
James Michaelis, an ARL computer scientist, said researchers attached different combinations of connected devices to the roof of a single vehicle and drove it around Montreal.
Michaelis and his team will next expand ARLs data on LoRaWAN coverage to include other urban areas, add corresponding research on coverage gap analysis and assess ways the Army could use LoRaWAN in smart installations and other communications infrastructures.
From the perspective of the internet of battlefield things, the notion of a smart city is really just a general way to categorize underlying scientific and engineering challenges that involve smart device/system technologies, Michaelis said.
---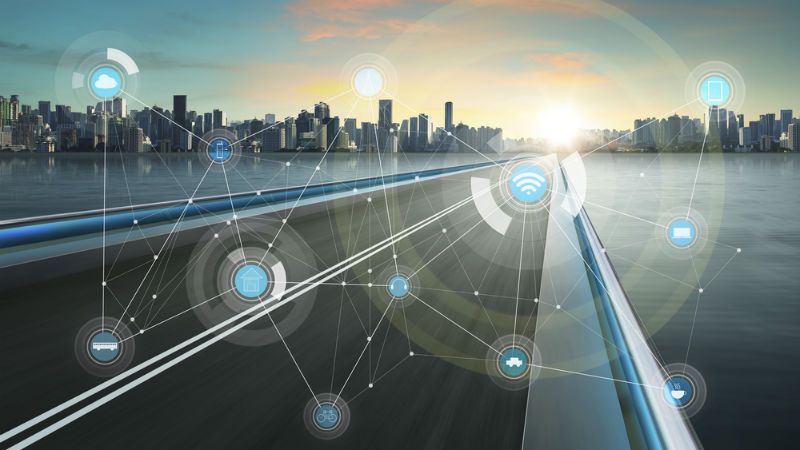 Highlights:
Amid accelerated innovation in fields like artificial intelligence, IoT, and data analytics, the smart cities movement has picked up momentum in recent years.
Drawing on data from connected devices, public agencies, private citizens, and more, cities will be able to optimise their operations and effectively manage change as more and more people call them home.
Talk of transportation in the smart city often centres on the distant prospect of autonomous vehicles, but cities are already harnessing data to deliver big improvements in urban mobility.
Public safety is on track to be a major growth market for smart cities, with forecasters calling for the market to reach $295.98 billion by 2023.
Its the collection of data from IoT devices and sensors to feed vital information to emergency responders for more accurate dispatching.
---
Produced and Sponsored by:
Innovative Data Science & Advanced Analytics Solutions
---

Provide Feedback | Unsubscribe