Blockchain & Crypto News Flash: 08-29-2019
The latest blockchain & crypto articles - algorithmically curated, ranked, and summarized just for you.
News Flash is a weekly publication that features the top news stories for a specific topic. The stories are algorithmically curated, evaluated for quality, and ranked so that you can stay on top of the most important developments. Additionally, the most important sentences for each story are extracted and displayed as highlights so you can get a sense of what each story is about. If you want more information for a particular story, just click on it to read the entire article.

You can see the other topics we have News Flashes available for here and sign up to receive any that you're interested in.
---
Highlights:
Switzerland has already established itself as a crypto-friendly nation and it is a role model in many respects, including the way it treats cryptocurrency remuneration.
Many leading companies and projects in the crypto space have already set up offices or are headquartered in the Swiss Crypto Valley, centered in the Canton of Zug.
Crypto companies registered in Estonia, considered to be one of the most advanced digital societies, are often partially compensating or encouraging their employees with cryptocurrencies and tokens.
The crypto wages must be a regular part of the employee's remuneration and be convertible into government-issued fiat money like the New Zealand Dollar.
Download one for free from us and then head to our Purchase Bitcoin page where you can quickly buy bitcoin with a credit card.
---
Highlights:
With their validator node on the Theta mainnet, Blockchain's team is participating in consensus by proposing and validating new blocks like this one.
By staking 2M of their own Theta Tokens, Blockchain is directly contributing to the Theta blockchain's network security.
In return for staking their Theta Tokens and serving as a validator, Blockchain will earn Theta Fuel (TFUEL) for each block successfully added to Theta blockchain.
The Blockchain team is best-in-class in the blockchain space, and their participation in Theta governance will be a strong addition to the network.
We see it as an absolute necessity that the Theta blockchain continues to decentralize its governance, moving steadily toward a future where video platforms, blockchain companies, Theta community members, Theta Labs, and other stakeholders contribute to network decisions.
---
Highlights:
Trump said in a series of posts on Twitter in July that Libra "will have little standing or dependability" and that he is "not a fan" of bitcoin and other cryptocurrencies.
U.S. lawmakers are planning legislation that would make it difficult, if not impossible, for Libra to launch.
At House and Senate committee hearings in July, lawmakers blasted Facebook executive and Libra co-creator David Marcus, criticizing the project's initial white paper for being light on details.
To distance bitcoin from Libra, the Blockchain Assn.'s Smith said the trade group met with the offices of 60 lawmakers during the two weeks before the hearings.
The Libra Assn., a Geneva, Switzerland-based nonprofit that is to govern the proposed cryptocurrency, has plowed ahead since the hearings even though the blowback rattled some participants, people close to the project said.
---
Highlights:
Bitcoin's recent market movements have thrown into contention consensus about its short-term price direction, with traders asking openly if demand is strong enough to fend off another bear market.
Investors will see the amount of new bitcoin introduced to the market daily cut in half, with each new block in the blockchain producing 6.25 BTC, down from 12.5 BTC.
Analyzing the cryptocurrency markets remains an evolving science, but new metrics suggest that bitcoin may currently be priced favorably ahead of the halving event.
The above chart shows bitcoin's "network difficulty," a function of how hard the software makes it to discover a new block and thus claim the new cryptocurrency it releases to the market.
Dorman argues simple psychology may be the overriding factor so long as $10,000 remains a strong support and belief in the halving as a price catalyst remains strong.
---
Highlights:
According to FS Vector's website, "FS Vector is a regulatory compliance, public policy, and business strategy advisory firm helping Fintech, Regtech, financial institutions, and other innovative companies overcome challenges and build the momentum needed to succeed".
In our view, FS Vector looks like a lobbying partner with the profile that Facebook needs to clear various hurdles in the libra project.
We think that Facebook is counting on FS Vector and its experience with compliance issues to help navigate libra's regulatory maze.
In addition to unveiling libra, Facebook said that it would set up a financial services subsidiary called "Calibra".
With Calibra, Facebook would join the ranks of Tencent (TCEHY), Alibaba (BABA), and Google (GOOGL).
---
Highlights:
New research by major cryptocurrency trading platform Coinbase shows that 56% of the top 50 universities in the world offer one or more classes on cryptocurrency or blockchain tech.
The research found that twice as many students took blockchain or crypto courses when compared to last year and that many top universities also have a student-run clubs related to blockchain technology or cryptocurrencies.
Coinbase also reported that approximately 70% of the top 50 universities offered crypto and blockchain courses external to their computer science departments in areas like law, the humanities and economics.
As previously reported by Cointelegraph, Ripple's head of social impact Ken Weber recently said that he believes the blockchain and digital assets space needs more practical, training-focused courses from universities.
To truly close the skills gap, universities around the world must expand these programmes to offer blockchain and crypto-asset training courses that directly relate to roles in industry".
---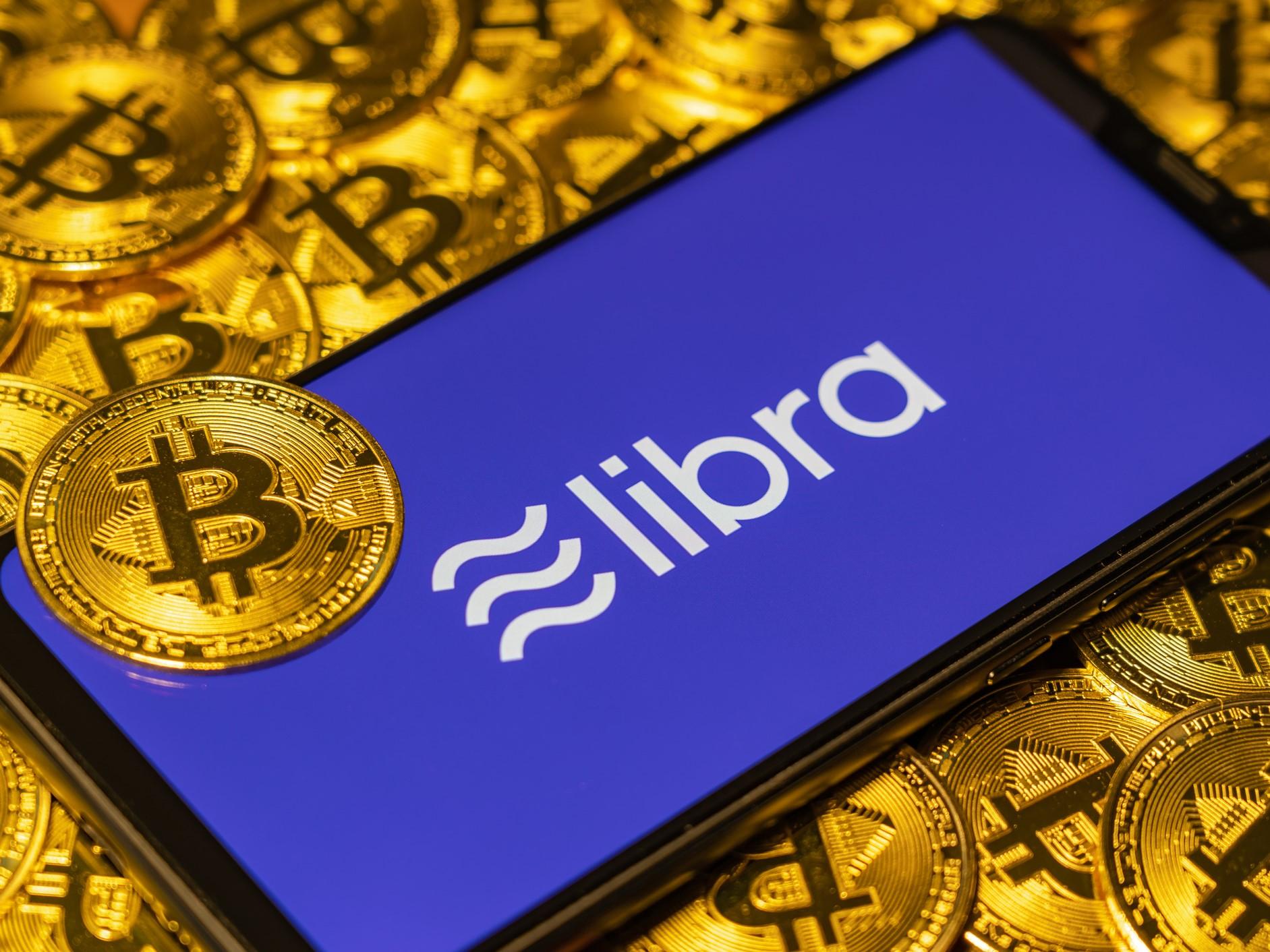 Highlights:
The public bug bounty was announced in a blog post by Libra's head of development, Michael Engle, who said the prize is designed to uncover any weaknesses in the cryptocurrency's underlying blockchain before it launches next year.
Among those firms are PayPal, Mastercard and Visa, which combined with Facebook's huge reach could see the cryptocurrency achieve mainstream adoption.
With more than 2.5 billion users around the world of Facebook-owned apps like Instagram and WhatsApp, Libra could well surpass the reach of traditional cryptocurrencies like bitcoin.
Before it can even compete with bitcoin, however, Libra will first need to overcome a number of regulatory challenges in Europe and the US.
Last month, US lawmakers called for an immediate halt to Libra's development, with democrats on the House Financial Services Committee writing to Facebook CEO Mark Zuckerberg outlining their concerns about Libra.
---
Highlights:
Last year, the "institutions are coming" narrative became heavily cited in the Bitcoin and crypto space.
A prominent industry commentator and cryptocurrency fund manager recently argued that nearly all the family offices he surveyed are not in the spot digital asset game.
In 2017, the Family Office Association's Angelo Robles claimed in an interview with Bitcoin.com that single-family offices have started to adopt Bitcoin, purportedly to try and diversify their portfolios to hedge against risk.
For instance, Fidelity Investments — the prominent asset manager — found earlier this year that effectively half of the institutions that they surveyed believe that Bitcoin and crypto assets have a home in their portfolios.
Delphi Digital, a New York-based cryptocurrency market research outfit, published a similar argument in December of 2018, in the midst of Bitcoin's 85% sell-off from the $20,000 peak.
---
Highlights:
The strategic cooperation agreement between NULS and VeriTAG highlights that NULS will provide technical support for the underlying blockchain for VeriTAG.
In addition, NULS and VeriTAG will work closely with each other in the following areas using blockchain technology.
Through the technology and concepts on blockchain, pushing forward the development of all relevant enterprises, like building a transnational cooperation platform for international food-related enterprises, and facilitating enterprise resource sharing and mutual assistance.
VeriTAG will take NULS advantages in blockchain to achieve transparency in all aspects which includes food manufacturing, transmission in supply chains and sales.
As frontier runner in the field of blockchain and the value-of-Internet, NULS has launched its core product — NULS ChainBox, which allows users to build a chain under 10 minutes, and takes the lead in implementing the cross-chain technology.
---
Highlights:
While the CryptoZombies Libra tutorial isn't the first place to learn about developing on the new blockchain, it does have the advantage of being online and free.
The company's theory is that games will lead users into crypto, and in turn, Loom uses games to lead online students through lessons in coding.
Like Loom's CryptoZombies program for ethereum (which has been used by thousands of developers), the company plans to release more units as more Libra code comes out.
Its validators stake the loom token to participate in its consensus model and the company is working now to take that token from ERC-20 only to a multichain token, on chains like Binance and, hopefully, Libra.
Campbell said that as long as Libra gets built so that it supports multi-signatures where only a portion of the validators have to sign for a transaction to be valid, Loom will be able to run its token on Libra.
---
Produced and Sponsored by:
---

Provide Feedback | Unsubscribe