Blockchain & Crypto News Flash: 08-22-2019
The latest blockchain & crypto articles - algorithmically curated, ranked, and summarized just for you.
News Flash is a weekly publication that features the top news stories for a specific topic. The stories are algorithmically curated, evaluated for quality, and ranked so that you can stay on top of the most important developments. Additionally, the most important sentences for each story are extracted and displayed as highlights so you can get a sense of what each story is about. If you want more information for a particular story, just click on it to read the entire article.

You can see the other topics we have News Flashes available for here and sign up to receive any that you're interested in.
---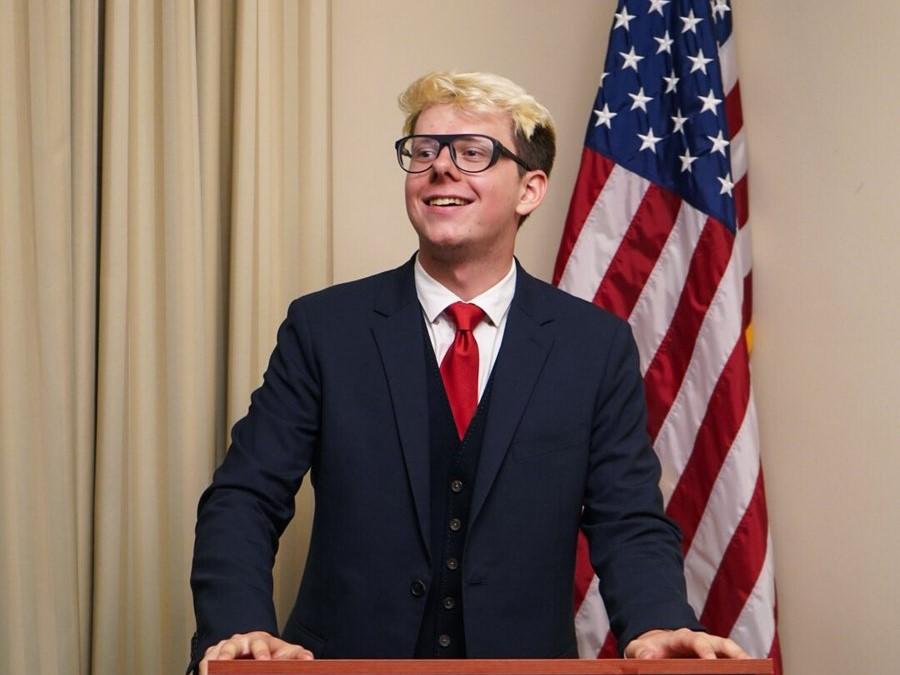 Highlights:
A cryptocurrency entrepreneur who became a bitcoin millionaire when he was still a teenager has launched a new venture that he claims will "kill" Facebook's Libra.
It is an ambitious claim, given that Facebook has more than 2 billion users around the world and has partnered with payments giants Visa, Mastercard and PayPal for its Libra payment system.
Metal Pay supports a range of cryptocurrencies, including bitcoin and ethereum, however it is not the only payments app that supports cryptocurrency transactions.
Mr Finman claims to be the "youngest bitcoin millionaire", having made his first investment in the cryptocurrency at the age of 12 thanks to the help of his relatives.
His new Metal Pay venture comes with its own associated cryptocurrency called Metal, which he believes will one day "beat bitcoin".
---
Highlights:
An anonymous source in Gaza who taught seminars about cryptocurrency to roughly 300 Palestinians since 2017, told CoinDesk just one such Facebook group focused on bitcoin has 5,000 members.
Al-Safadi, the Gaza-based developer, told CoinDesk that Qassam Brigades operations are "secret" and not publicly related to the civilian bitcoin ecosystem.
Another anonymous anti-money-laundering expert with knowledge of Hamas operations estimated the terror group's bitcoin mining brought in $195,000 worth of crypto this year.
A spokeswoman for the Bank of Palestine, which operates in both the Hamas-governed Gaza Strip and the Fatah-governed West Bank, told CoinDesk that the Palestinian Monetary Authority forbids institutional bitcoin transactions.
Both Al-Safadi and the local seminar teacher said they hope global exchanges and official banks will eventually allow Palestinians to transact with bitcoin through compliant digital platforms.
---
Highlights:
As Yoav Vilner said in his famous article "Growth Hacking 101 For The Blockchain And Cryptocurrency Startup", growth hacking is a buzzword today but not that popular in blockchain world.
ByteBulls, as a White Label Cryptocurrency Exchange Solutions provider not only can help you set up your own cryptocurrency exchange but also advise you with effective growth strategies.
In 2017, our client Jack seized the opportunity of Bitcoin's big bull market and obtained his first gold in the cryptocurrency market.
After the bear market in 2018, the cryptocurrency market ushered in a wave of bull market climax in the first half of 2019, and the demand for cryptocurrency products in the entire market increased.
ByteBulls, as a White Label Cryptocurrency Exchange Solutions provider, can provide you not only the best performance product, but also strong growth support.
---
Highlights:
Pompeo, President Trump's second secretary of state, suggested that the so-called "anonymous transactions" associated with cryptocurrency (almost always incorrectly) presented a major risk to US national security.
Secretary Pompeo was careful to avoid hot-button language - he didn't even reference bitcoin or cryptocurrency directly - but the point was clear.
The idea that cryptocurrency will fund the next great terrorist attack continues to gain purchase in regulatory circles, and not entirely without merit.
Earlier this week, the New York Times published a report alleging that Hamas and other terrorist groups have begun warming to bitcoin as a tool to finance their illicit operations and limit the ability of governments to track the source of their funds.
Gabor Gurbacs, the crypto chief at fund provider VanEck pushed back against Secretary Pompeo's narrative, arguing that bitcoin "has the potential to increase financial and payments infrastructure security for the United States and the world."
---
Highlights:
Metallicus, the startup behind the peer-to-peer payments platform Metal Pay, received an undisclosed angel investment from the youngest bitcoin millionaire, Erik Finman.
In partnership with Metal Pay CEO Marshall Hayner, the two look to develop the first "all-in-one" cryptocurrency banking platform, which includes a 17-digital-asset exchange, a digital bank and a payments application with social features similar to Venmo.
Finman staked a modest amount of bitcoin to finance the development of the banking and exchange ecosystem, he said, which currently holds approximately $2 million in crypto and fiat on the platform.
Though Finman is willing to put in his entire "400 something" bitcoin fortune to fund Metal Pay's growth, the 20-year-old told CoinDesk.
Hayner said the company intends to offer free trading on MTL specific pairs and fee-less options for merchants following the introduction of Metal Merchant.
---
Highlights:
NEW YORK--(BUSINESS WIRE)--tZERO, the global leader in blockchain innovation for capital markets, through its tZERO Crypto unit, announced today its plans to offer to investors using both iOS and Android devices the ability to trade Ravencoin (RVN) on the tZERO Crypto app, in addition to bitcoin (BTC) and ethereum (ETH), which are already supported by the app.
The apps are approved by Apple and Google, investors on both iOS and Android devices will be able to trade Ravencoin cryptocurrency (RVN) on the tZERO Crypto app.
About tZERO and tZERO Crypto tZERO Group, Inc. ("tZERO") is a majority owned subsidiary of Overstock.com, focusing on the development and commercialization of financial technology (FinTech) based on cryptographically-secured, decentralized ledgers – more commonly known as blockchain technologies.
No broker-dealer affiliate of tZERO Group, Inc. is involved in the transactions and services offered by the tZERO Crypto App.
Overstock.com, Inc Common Shares (OSTK) / Digital Voting Series A-1 Preferred Stock (Medici Ventures' tZERO platform.OSTKO) / Series B Preferred (OSTBP) is an online retailer and technology company based in Salt Lake City, Utah.
---
Highlights:
That vision will be realized on September 23 when Bakkt launches custody and physically-delivered daily and monthly bitcoin futures contracts in partnership with ICE Futures U.S. and ICE Clear US.
With approval by the New York State Department of Financial Services to create Bakkt Trust Company, a qualified custodian, the Bakkt Warehouse will custody bitcoin for physically delivered futures.
The Bakkt Warehouse, which is part of Bakkt Trust Company, is built using the cyber and physical security protections that support the world's most actively traded markets, including the NYSE.
Bakkt bitcoin futures contracts will not rely upon unregulated spot markets for settlement prices, thus serving as a transparent price discovery mechanism for the benchmark price for bitcoin.
Bakkt's bitcoin futures will be exchange-traded on ICE Futures U.S. and cleared on ICE Clear US, which are federally regulated by the CFTC.
---
Highlights:
Cryptocurrency markets fell hard on August 21 following the $700 price drop bitcoin core (BTC) saw during the early morning trading sessions.
The top fiat currencies traded with BTC on Wednesday include JPY and USD and tether (USDT) captures more than 66% of all BTC trades.
Tether (USDT) captures around 58% of all BCH trades which is followed by BTC (22.5%), USD (8.4%), ETH (6%), and KRW (2.5%).
Despite the falling prices, traders and crypto enthusiasts on social media are still optimistic about digital currency markets and BTC prices.
Mark Mobius, the founder of Mobius Capital Partners, told the press this week that cryptocurrencies like bitcoin are "psycho currencies".
---
Produced and Sponsored by:
---

Provide Feedback | Unsubscribe