Blockchain & Crypto News Flash: 08-01-2019
The latest blockchain & crypto articles - algorithmically curated, ranked, and summarized just for you.
News Flash is a weekly publication that features the top news stories for a specific topic. The stories are algorithmically curated, evaluated for quality, and ranked so that you can stay on top of the most important developments. Additionally, the most important sentences for each story are extracted and displayed as highlights so you can get a sense of what each story is about. If you want more information for a particular story, just click the heading or image to read the entire article.
You can see the other topics we have News Flashes available for
here
and sign up to receive any that you're interested in.
---
Highlights:
Its that first element of Nakamoto Consensus, the block proposer selection, that really catches peoples attention and that drives many of the discussions over the future of blockchains, and thats because its core to the idea of permissionless blockchains such as Bitcoin.
For a Sybil defense system to truly uphold the original principles of blockchain, it needs to be a system that anyone can join, and the two most popular Sybil defense systems are not equals in this regard.
Where the Bitcoin blockchain secures digital money, the Bitmark blockchain secures property rights, allowing people to own, transfer, and generate income from their data and other digital assets.
In constructing the Bitmark public blockchain, we had to consider many questions about the philosophy of the blockchain; we then used the answers to guide the design of our blockchain.
We dont believe that proof of stake matches the original ideals of Bitcoin, which are also our own ideals in creating the Bitmark blockchain.
---
Highlights:
Earlier this month, while the crypto community was busy freaking out over the Senate Banking Committee hearings over Facebooks recently announced Libra cryptocurrency, its members overlooked a sneaky little news item about another centralized body seeking to bend the cryptocurrency space to its whims that centralized body being the government.
Given that many in the libertarian-leaning crypto community favor Bitcoin precisely because it was specifically designed to operate out of state control, youd think this piece of news would have incited fear, fury, and the donning of some tinfoil hats to block out government brain-rays trying to get to the private keys of their crypto wallets.
A diehard Bitcoin maximalist (as in, a member of the crypto community who believes Bitcoin is the only viable cryptocurrency), Song has been known to storm out of a public debate if his opponent too brutally challenges his beloved BTC.
The same would go for cryptocurrency abandoned in Coinbase for five years in Illinois the exchange would have to ultimately hand it over to the state.
He isnt concerned about states including cryptocurrency in their escheatment policies because its a drop in the bucket compared to all the other regulations the government has already imposed on cryptocurrency holders.
---
Highlights:
SynchroLife is the worlds first social restaurant reviews service that uses blockchain technology to offer cryptocurrency rewards for quality restaurant reviews.
As I mentioned earlier, I was already thinking of a closed token economy service to help solve the problems in the restaurant industry.
Im sure the token economy contributes to the high percentage of active posting users, but I think the biggest reason for this is that SynchroLife is a social media service like Instagram.
However the regulations surrounding cryptocurrency and blockchain technology were already coming into place when we were building SynchroLife, so we were able to design it without too much unknown.
As for our token, I hope by connecting crypto assets it can become a bit of a fintech hub for consumers and solve the problems facing the restaurant industry today.
---
Highlights:
In May, as reported by CCN, the CCID ranked bitcoin as 12th in the Global Public Blockchain Technology Assessment Index, placing blockchain protocols with significantly smaller market valuations above the dominant cryptocurrency.
Bitcoin has moved up a rank to 11th but fell behind COSMOS, a blockchain protocol that launched its mainnet in the first quarter of 2019.
While it is a possibility that the growing dominance of bitcoin has had an effect on the evaluation of blockchain protocols by the CCID research team, the report explicitly noted that basic technology, application, and innovation remain the three main areas of interest in evaluating blockchain networks.
EOS, TRON, Ehereum, and other smart contract blockchain protocols have consistently ranked highly on CCIDs blockchain rankings as a result, with cryptocurrencies like Bitcoin, Litecoin, and Monero struggling to break into the top 10.
The CCID team primarily relies on basic technology, application, and innovation to assess blockchain protocols and crypto assets launched on top of the protocols, excluding key areas like decentralization, structure, developer activity, and others.
---
Highlights:
A team of former Royal Bank of Scotland (RBS) engineers is bringing trading and settlement of digital assets, including cryptocurrencies, to a private blockchain network originally developed for enterprise.
DASL is built on top of the Corda Network, the open-source blockchain system created by R3, a bank consortium that once personified the blockchain, not bitcoin ethos of 2015-2016.
As such, its a sign of how much the industry has evolved that DASL will be used to facilitate the trading of bitcoin, ether, and the like.
It is live in the sense that its using the live Corda network and live Corda nodes, but not yet a released product out in the wild, he told CoinDesk.
In the DASL solution, BCB parks crypto in cold, or offline, storage with Volt, a crypto custodian which works with insurance broker Aon.
---
Highlights:
Blockchain, the company launched in 2011 - not to be confused with blockchain, the technology - was one of the earliest bitcoin startups and is best known for its public blockchain explorer page and its free bitcoin wallet software.
Now its launching a high-speed crypto exchange called The PIT, which will make Blockchain a direct competitor to Coinbase, Binance, Gemini, Kraken, and many more.
To market the launch of The PIT, Blockchain even released a TV ad with celebrity William Shatner, a known bitcoin enthusiast.
In the ad spot, Shatner tries to rob a bank, and complains, We tried trading crypto, but our exchange was so slow.
The general reaction from many cryptocurrency entrepreneurs and pundits outside of Facebook has been to argue that Libra is good for the whole space, since it brings crypto into the mainstream.
---
Highlights:
The beating heart of crypto is raw mathematics, and theres nothing to trust about a correct answer to a math problem - its simply the correct answer.
But there are other attitudes in play - China famously banned ICOs, and theres speculation that the country might ban crypto mining altogether.
For a number of reasons, crypto mining companies are going to stretch beyond mining itself and start maximizing the usefulness of their data centers.
This demand for increased computing power comes at a time when crypto mining businesses already have armies of powerful computers at their command its central to their business functions.
There will only ever be new problems to solve, and the powerful number-crunching machines that drive crypto mining stand to play a valuable role to that end.
---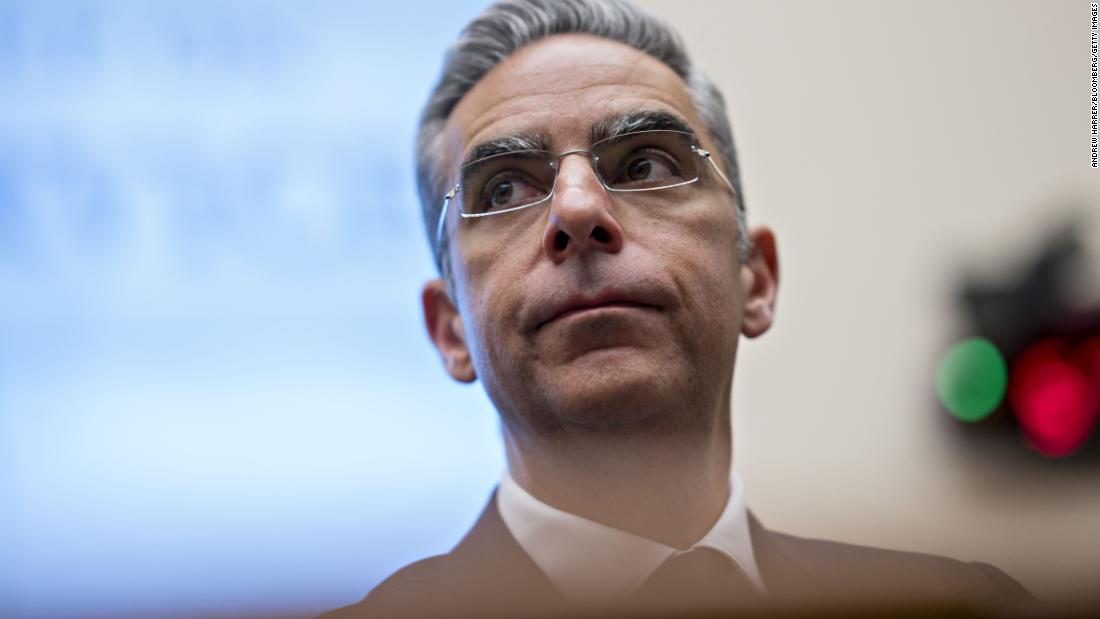 Highlights:
When Libra exploded onto the cryptocurrency scene last month, it brought attention to a sector that's been growing quietly and operating without clear regulations for a decade.
Prior to the Libra announcement, the Blockchain Association had been working for months to introduce policymakers to the cryptocurrency industry explaining how it works, its benefits and how they might effectively oversee it.
Lawmakers are concerned in part that Facebook's massive and global reach could make Libra a gateway for many new people into the larger crypto sector.
Meanwhile, others working in the crypto industry in the United States also welcome the fact that Libra is pushing lawmakers to clarify legal guidelines.
How it goes could offer further indications of how lawmakers plan to treat Libra, and it could signal whether potential regulatory changes will help or hurt the crypto industry.
---
Highlights:
Given the growing popularity of security token offerings, there could be a blurring of the lines between those and utility tokens, according to Jacqui Hatfield, a partner specializing in crypto at the London office of law firm Orrick.
In this regard, Nick Cook, director of innovation, FCA, reiterated the need to look at the nature of individual tokens and issuances on a case-case basis.
The FCA agreed further clarity between types of tokens was required and said it will separate e-money tokens from the utility tokens and security tokens categories.
This would include crypto assets that are issued on receipt of British pounds and are pegged to that currency, as long as the asset is accepted by a third party, noted Hatfield.
The consultation for how to deal with derivatives with underlying crypto assets ends October 3; the FCAs proposal on this is a blanket ban.
---
Highlights:
The whole value proposition of blockchain, the decentralized peer-to-peer technology that came about with bitcoin in 2009, is as a place to record transactions on a public, immutable, tamper-proof ledger.
Dapper Labs and the NBA arent saying yet exactly which blockchain, but its likely to be Ethereum, the home of CryptoKitties.
Major League Baseball launched a blockchain collectibles game last year with game developer Lucid Sight called MLB Crypto Baseball.
You might want that play because you love LeBron, you might love the team hes currently on, or you might need that moment to play in the Top Shot game.
Although this is the NBAs first league-wide foray into blockchain, the Sacramento Kings last year launched an Ethereum mining operation to donate crypto to a local community charity.
---
Produced and Sponsored by:
Innovative Data Science & Advanced Analytics Solutions
---

Provide Feedback | Unsubscribe